We built a Cloud Center of Excellence, so you don't have to.
Because every organization has its own unique IT constraints, and infrastructure needs change from day-to-day and project-to-project, the cloud expertise your organization needs at any particular time is changing. Many organizations do not have the skills, experience or resources needed to build a cloud center of excellence; as a result, it is difficult to properly manage and optimize Azure.
Now, you can have your own virtual cloud center of excellence on demand, customized for you but available at a fraction of the cost of building it yourself.
VIAcode has built a cloud center of excellence, complete with an expert team fully equipped with built-for-Azure tools, best practices and proven strategies. That team is now available to your organization for cloud projects, consulting and support.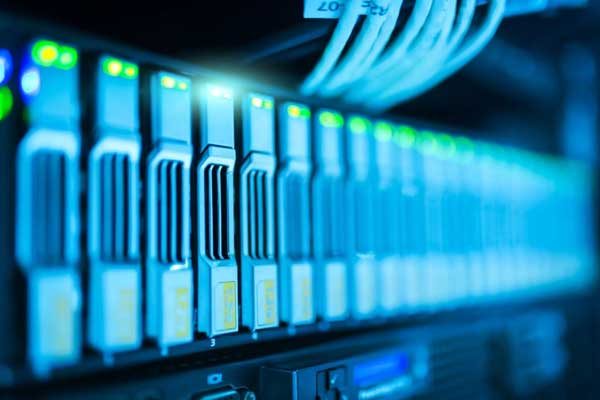 Financial Management
Operations
Security
Aligning cloud investments with business initiatives
Maintain proper availability & performance of the cloud environment
Proactively increasing security depth and eliminating vulnerabilities
– Contributing to TCO
– ROI analysis
– Accountability

– SLA
– Efficiency
– Consistency
– Access & identity
– Compliance
– Threat management
VIAcode provides a cross-functional team to support and govern cloud strategy.
Extend your team and capabilities
VIAcode's Virtual Cloud Center of Excellence (vCCoE) equips your organization with Azure experts who become an extension to your team, bringing with them the expertise, processes and tools you need to ensure your Azure environment is always properly maintained and optimized.
For whatever cloud or IT-related support you need – including, cost management, security, optimization, remote device management, implementation of tools and best practices, and more – VIAcode's vCCoE is ready for you.
With VIAcode's vCCoE, you get:
Expert cloud resources that extend your IT and SRE teams
Cloud experience and expertise for Azure operations, cost management security, and governance
Regular assessment of organizational needs and fine tuning of processes and tools
On demand resources and skills when you need them
Contact us now to learn more about how we can provide a cloud center of excellence built to fit your organization.
Tell me how I can get a Virtual Cloud Center of Excellence at no cost.
Cloud Center of Excellence Resources
A cloud center of excellence provides strategy, governance and tools to promote cloud adoption, ensure cloud security and control cloud costs. In order to help you understand how to drive cloud transformation in your business, VIAcode is pleased to offer the following resources.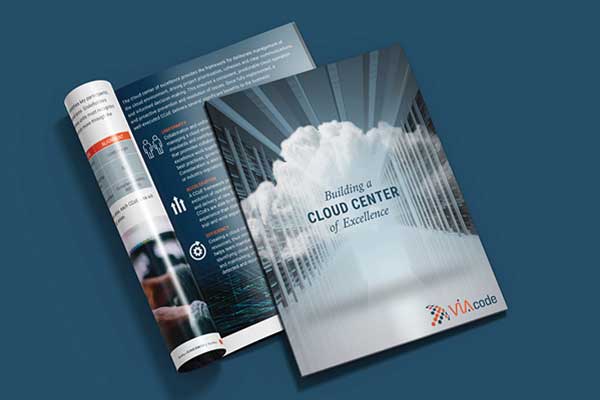 Ebook: A Practical Guide to Building an Azure Cloud Center of Excellence
Learn how to establish a Cloud Center of Excellence that ensures proper cloud usage and management across your business and discover how to measure the success of your cloud practices.
Read the book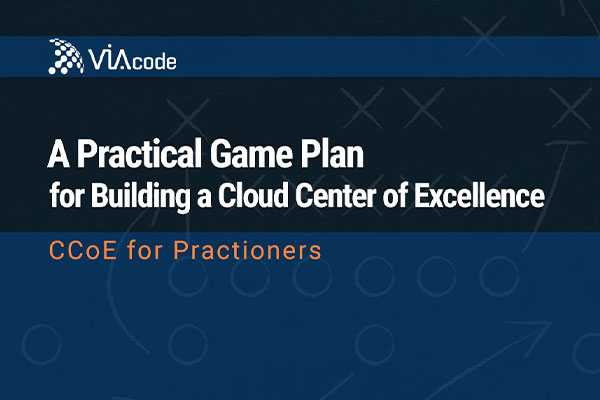 Webinar: Building an Azure Cloud Center of Excellence
Learn practical and actionable advice on how to evaluate, prioritize and implement cloud practices that are right for your business. Areas covered include cost management, cloud ops and security.
Watch the Webinar
Why VIAcode
Over 20 years of Microsoft development and Azure experience
Built-for-Azure technology
Typical cost savings of 30% or more
Team members include former Microsoft Azure product group team
VIAcode developed and maintains Microsoft's Azure demo environment
Satisfaction guaranteed
I'm interested in learning more about the Virtual Cloud Center of Excellence.